O projecto desta semana foi publicado no site Electronics Lab Blog.
É um detector de gás com o microcontrolador 16F84A e o sensor GH-312.
This week's project was published at the Electronics Lab Blog.
It´s a gas detector with the 16F84A microcontroller and the GH-132 sensor.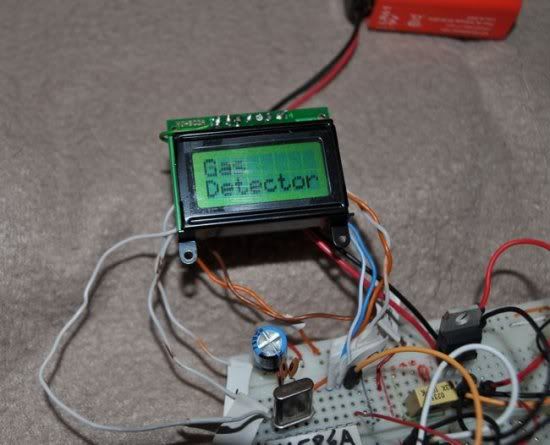 O detector no estado de espera
Sensor at idle
Para testar o sensor usei o meu ferro de soldar a gás. Pode ver-se no display o alarme gerado.
To test the sensor I used my portable gas soldering iron. The display will indicate the alarm.

 O esquema:
The schematic: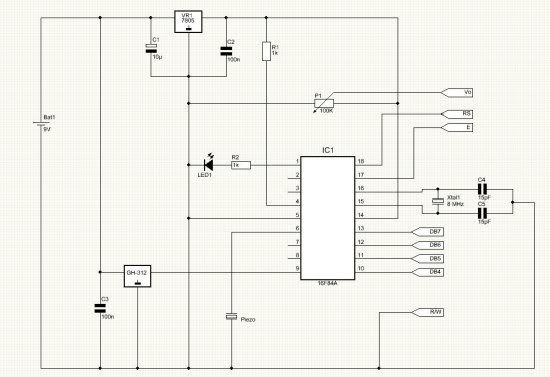 Antes de fazer downloads veja este aviso
Before you start downloading please see this warning
 ruijc.webnode.com/news/downloads/
Aqui fica o ficheiro HEX para programar o microcontrolador:
Here's the HEX file to program the microcontroller:
 ... DOWNLOAD GAS DETECTOR HEX
Mais detalhes sobre o meu projecto pode ser visto neste site:
 More details of my project can be viewed in this site:

www.electronics-lab.com/projects/test/014/index.html